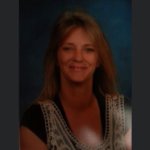 Adrienne Georgette Langen, passed away suddenly on September 11, 2023 at the age of 51.
She is survived by a loving husband Mike Falls, two children Randall and Mitchell and one grandchild Juniper. Parents Gerinne and Gerald(Jerry), two siblings Gerald and Valerie as well as countless family and friends.
Adrienne grew up in Calgary, Alberta, where she attended James Fowler High School. She was living in Ryley, AB at her time of passing. Adrienne may have had some struggles but lived life to the fullest. She made everyone who knew her smile and laugh with the stories she shared. She always helped people see the beauty in themselves and loved fiercely. You will be missed.