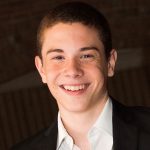 Evan M. Pilby
May 17, 1998 – September 19, 2020
We are devastated by the sudden and unexpected loss of our beloved son at the tender age of 22. As we struggle to accept his death, we remember him lovingly and will forever miss his quirky humor, quiet unassuming ways, adventurous spirit, and most of all his presence in our lives.
Evan was preceded in death by his grandparents Wanda Shymko, Kyr and Eric Pilby; uncles Craig Shymko and Peter Pilby, and aunts Marilee Haylock and Lind Boddaert.
Left to grieve his loss are his mother Sonia Lovely (Shymko), father Stephen Pilby and his wife Suzanne Boucher (and family); siblings Andrew Lovely (Crystal Chan and family), Megan Newman (Greg and family), and Kathleen Lovely (Marcus Zuidhof); his extended maternal family, grandfather Edward Shymko, uncle Aymen Shymko (Yuka and family), and aunt Karen Shymko (and family); his extended paternal family, uncle Jeff Pilby, and cousin Jennifer Pilby (Eduardo Gomez and family). His loss is also felt by many who cared for him deeply, including friends and coworkers.
A private gathering of close friends and family will be held on Saturday October 3, 2020 to remember Evan's life.
In lieu of flowers, donations may be sent to CASA Child, Adolescent and Family Mental Health.