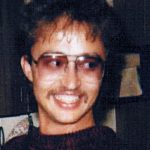 It is with deep sorrow we announce the passing of Brent Hamilton Penner on July 21, 2020 at the age of 58.
Brent is survived by his sons, Jefferey and Jason, his loving mother Leanne, brother Ervin(Anneliese) caring sister Corrine(Rick) niece Sommer, nephew Adam(Cynthia) and many loving cousins, Aunts & Uncles. Brent was predeceased by his father Irvin Penner. In lieu of flowers donations can be made to the Royal Alexandra Hospital. A memorial will be held at a later date.
Anyone who knew Brent well, knew he was a spirited man with sharp mind. Which made it extra fun when his humor kicked in. We will miss you Brent.
As a young father at 18 yrs old, Brent's dream was realized with a budding new family. Sadly it didnt work out. After divorce, Brent put his efforts into education, first completing Carpentry then Construction Engineering at Nait. Brent was a deep & sensitive soul which he channelled into perfecting his craft, showing much creativity in carpentry,inventions,in building, story telling and cooking. His ability made nothing out of his reach. Brent's biggest love was family, but was also his biggest struggle in relationships. Deep down he wanted love and acceptance, as he truly valued his friendships. At the end of his life, he was super proud of his sons, and wished them happiness in the fulfillment of their dreams.
Goodbye Cherised Son, Beloved Brother, Proud Father,
Missing Your Smile & Laughter
Here in this Final Chapter
Your Insights & wisdom you Freely did Share,
Because in your Mighty Heart was nothing but Care.
Brent, you are in our Hearts and Minds, For the rest of our Times.
Love and Miss You, Brent Hamilton Penner