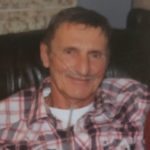 It's with heavy hearts that we announce the passing of Brian at the age of 68. He fought a hard battle with emphysema.
Brian is survived by his wife Marie of 44 years, his children, Shannon (Jeff), Cristin (Darcy), Calla (Sam), his 6 grandchildren, his mother Mary, his brothers Denis (Ursi), John, and his sisters Val (Greg), and Lori (Kevin).
Brian was predeceased by his dad Harry, brother Wally, nephews Michael and Benjie, and his niece Chrissy.
Brian worked in the oilfield from the age 18 to the time he retired at the age of 65. When he wasn't working, he liked to be in the mountains and spending time with his family.
Brian will be loved and missed by all his family & friends.