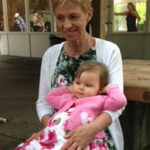 It is with great sorrow that we announce the passing of Debra Cyr on July 7, 2023 at the age of 66.
Predeceased by her husband Richard in May 2012, Debra is
survived by her son Trevor (Karen), her daughter Shannon, her
father Dennis, her sister Kathy, and her granddaughter Daphne, along with many beloved nephews, nieces, cousins and friends.
Debra was a loving mother and grandmother, who adored her cats and had an eye for
antiques. Her laugh was infectious, and with a cup of coffee in hand, she could talk for hours on the phone with those she cherished most.
Gone too soon, Debra will be dearly missed, loved, and never forgotten.
A Celebration of Life will be held in the coming weeks.