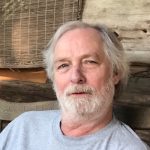 With great sadness we announce the passing of Ernest Charles Gagnon, at the age of 63, of Edmonton Alberta.
He leaves behind and will be missed by his mother Theresa, sister Carmen, brother Dan (Jean), sister Gisele (Glenn), brother Paul (Wendy), nephews Curtis, Raymond, Evan, Matthew, Ethan, Jordan, and niece Erin. He was predeceased by his father Paul, and brother David.
Ernie was a lone wolf, but always an integral part of the pack. He lived the life he chose, with his family being priority #1.
A celebration of his life will be held at a later date.