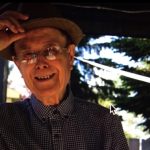 It is with heavy hearts and great sadness we announce the passing of Joseph DECK, of Sherwood Park, Alberta at the age of 89. Joe was born in Scott, Saskatchewan on July 8, 1931.
Joe was a humble, selfless man and took pride in serving the Christian Community and counselling the inmates in jail. Joe had integrity and exemplary ethical and moral character. He was known for many great stories, his faith and how he lived life and now he has hung up his ladder and retired his red Subaru. He was a man well loved. This life for Joe has passed. He loved us all to the very last. He will be missed.
Joe was predeceased by his mother Elizabeth and his father Roy, sister Delores, brothers Ben, Frank and Peter and his precious son David. Joe is survived by his wife of 67 years, Rita, his daughters Lynn(Ron), Lori, his son Douglas(Karen) and one sister Helen Facco from Ottawa. 10 grandchildren Kerri(Stacy), Sherry(Richard), Jennifer(Wayne), Shauna, Nicole(Perfidio), Melissa(Tyler), Russell, Madeleine(Jorden), David and Benjamin.
10 great-grandchildren Tyson, Keani, Keira, David. Shakira. Giovanni, Axel, Roman, Jack and Israel and numerous relatives.
Special thanks to the Strathcona Community Hospital, The University of Alberta Hospital, Neuro ICU and all the nursing staff from unit 4G3 for the incredible care afforded Joe.
Due to the pandemic a private family mass will be held Saturday November 14, 2020 @ 10.30 am. Livestreamed from www.olph.ca/video/ or at facebook.com/olphsherwoodpark/videos.
In lieu of flowers, donations can be made to Our Lady of Perpetual Help Parish (www.olph.ca) 13 Brower Drive, Sherwood Park, AB Canada T8H 1Y7 780-467-5470.