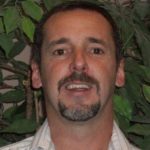 It is with heavy hearts that we announce the peaceful passing of Leonard Thomas Landry, age 56, on May 13, 2020, while surrounded by his family and friends.
Lenny was born in Oakville, Ontario, grew up in Pictou, Nova Scotia, and then later moved to Alberta with his wife and daughter. He was a skilled Millwright by trade, was passionate about sports and music, and never turned down a good time.
Lenny never missed a beat with his witty personality and was known for his charm. He took the time to learn sayings in many different languages, usually along the lines of, "You look beautiful today." Lenny always had a story to tell, had an unparalleled sense of humor, and through his journey his spark never faded. Lenny left this world the same way he entered it, making everyone smile.
He is survived by his mother JoAnn Landry; father Patrick "BoBo" Landry (Diane); sister Terri Veniot; wife Nikki Landry; children, Patrick MacDonald, Julia Landry, Josh Smith (Megan), Kayla Smith (Michelle); nieces Naomi and Niki Veniot; grandson Shayl Smith; and best friend, Bruce Hebert.
The family wishes to thank all those who were involved in Lenny's care including the compassionate staff at the Good Samaritan Mill Woods Centre.
As per Lenny's wishes, there will be no funeral service. He requested that his friends and family celebrate his life through laughter and sharing stories.
In loving memory of Lenny, donations can be made to the ALS Society of Canada.