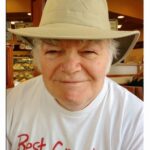 The Brooks family is deeply saddened by the sudden passing of a beloved Husband, Father, Grandfather (Papa) and Brother.
Philip is survived by his wife of 56 years Patricia Brooks; son Alec Brooks; daughter Paula (Kevin) Currat; Grandchildren Christopher Coté, Michael Coté, Amanda Graham (Nathan Salloum), Tyler Brooks, and Shayne Graham (Amy Carachelo); siblings Harold Brooks, Janet Jones, and Sheila Leversidge; and his best friends George and Jean Campbell.
Philip was predeceased by his sisters Margaret Ferguson, Muriel Cooke, Patricia Warner, Olive Povey and Enid Conning.
Philip was born and lived in Liverpool, England until 1966 when he and Patricia
immigrated to Canada, following other members of his family. They settled in Galt, Ontario before moving to Edmonton in 1977. Philip loved Canada, but always remained a "Scouser" through and through. He was a fan and supporter of the Liverpool Football Club (You'll Never Walk Alone). He was also a fan of the CFL and was a huge supporter of the Hamilton Tiger Cats.
Philip had a passion for music of all kinds and a deep love of literature, and he had
acquired an extensive collection of both. Friday night movies at the theatre with friends was also a favourite activity.
Philip loved to travel and returned to Great Britain on several occasions over the years, to visit family in England and Scotland. The most recent trip was in 2016, when he and Patricia also took a cruise of the Mediterranean to celebrate their 50th wedding
anniversary. Philip also loved the outdoors and camping. He and Patricia took many trips through western Canada in their motorhome, but their favourite spots were always in the Rocky Mountains.
Philip will be remembered for his sense of humour and infectious laughter. Family was so very important to him. He was a loving, compassionate, and generous person, and will be greatly missed.
A viewing for immediate family will be held Friday April 1, 2022 with a Celebration of Life to be held at a later date. Donations to the Alberta Diabetes Foundation or the Heart and Stroke Foundation of Canada can be made in lieu of flowers.