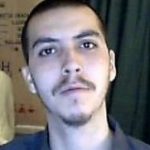 Richard Wayne Giles
September 17, 1979 – December 11, 2020
Sadly, Richard passed away December 11, 2020 at the University Hospital in Edmonton, Alberta from the Covid – 19 virus.
He leaves to remember him, his children: Brandon Patrick Burneau, Nathan Wayne Giles,
Daniel Joseph Giles, and their mother Margaret Burneau.
Brothers William and Donald Giles.
Also, friends and family members throughout, Alberta, British Columbia and Manitoba.
Richard was born in Swan Lake, Manitoba and moved to Alberta as a young child. Most of his growing up years was spent living on a farm southwest of Edmonton. It is here that he enjoyed spending time with his brothers building tree houses, campfires, wiener and marshmallow roasts, sleep outs under the stars, learning to row a boat down at the farm dugout, raising and caring for farm animals, as well as many dogs and cats.
Richard spent several years in the Air Cadets which he enjoyed.
He attended Calmar School, he was a good student, and learning always came easy to him. He enjoyed music, writing, drawing, team sports, he especially loved playing basketball.
Lastly, his beloved children, Brandon 17 – Nathan 15 – Daniel 7 – Richard loved his boys and enjoyed spending time with them. He thought his boys his greatest achievement and their mother, his best friend.
Rest in Peace dear dad, son, brother and friend, always loved, forever missed.