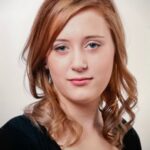 Sarah Pettican-Towstego was 24, born December 1997 in Edmonton to parents, Robert Towstego and Marnie Pettican-Towstego.
Sarah enjoyed all sports like skiing, baseball, football and from an early age and all throughout her teenage years, Sarah had a love of hockey. As a goalie she helped her teams make provincial playoffs numerous times, win many tournaments and championships. Along the way her skills helped her achieved several MVP awards. Off the ice, travel was one of her favorite passions, which paired well with her love of the ocean and having big adventures. She had a creative side also, and could often be found drawing, coloring and doing bead work. Sarah was warm and kindhearted, with a caring nature which made her approachable, easy to talk to, and welcoming to everyone she met. Indeed, Sarah was always willing to lend a helping hand to anyone in need and volunteered hundreds of hours through school, the Emergency Response Career Pathway Program as well as other volunteer programs. Sarah loved all animals and besides her cat and dog the moose was her favorite.
Sarah will always remain a part of our cherished memories and will be lovingly remembered by all who knew her. She is survived by her parents, Robert and Marnie, her brothers, Matthew and Kevin, her Grandparents, Alan and Linda Pettican, her uncle Chris and aunt Keitrina, and cousins, Jessica and Kendra. Paternal biological grandparents Valorie and Dennis, uncles Kevin, Craig, and Chris (passed). She is predeceased by grandparents, Betty and Walter Towstego, and uncle Paul.
A memorial service will be held at 2:00 pm on Saturday, December 18, 2021 at St. Andrew's United Church, 9915-148st Edmonton.
In lieu of flowers, please consider making a donation to a local youth mental health charity, in Sarah's memory.