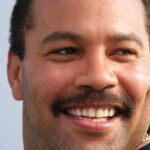 It is with heavy hearts that we announce the sudden passing, of our beloved Shaun.
Shaun will be lovingly remembered by his mother, Irma Belton, his brother, Robert Martel, his son Justin Martel, his step son Don Stevens, the mother of his sons Erin Stevens; and many extended family members and friends.
Shaun made a beautiful life and home in Edmonton, Alberta. Shaun was a very talented hard worker. He achieved his journeyman certifications in both welding and heavy duty mechanics and he worked in the trades for many years with his last employment with Trimac.
Shaun will always be remembered for his big beautiful smile, his infectious laughter,
humour, smarts and wit, his passion for work, restoration projects, boating,
snowmobiling, biking, love for his dogs and animals, music, dancing, concerts and singing but most of all he will be remembered for his compassion and his big loving heart for his family and friends. He will be missed dearly never forgotten and will remain forever in our hearts.
Rest in Peace "OUR BIG DADDY"
Family Tree

A limb has fallen
from the the family tree.
I keep hearing a voice that says,
"Grieve not for me."

Remember the best times,
the laughter, the song.
The good life I lived while I was strong.

Continue my heritage,
I'm counting on you.
Keep smiling and surely
the sun will shine through.

My mind is at ease, my soul is at rest.
Remembering all, how I truly was blessed.

Continue traditions, no matter how small.
Go on with your life, don't worry about falls.

I miss you all dearly, so keep up your chin.
Until the day comes
We're together again.