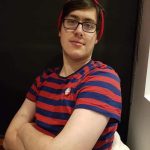 Skyler Dylan Johnston
April 22, 1999 – Sept 14, 2020
It is with profound sadness and immense gratitude for a life beautifully lived that we announce that our beloved Skyler Dylan Johnston, at the age of 21, was taken suddenly from this world.
Skyler is survived by his mother Tori Greene and his father Wayne Johnston; his step mother Sarah and half siblings Ivy, Leo and Forrest; his grandparents
Marion Greene, Brian Greene, Jean Johnston and Marie Holt; and many Aunts, Uncles, Great Aunts, Great Uncles, and cousins who loved him dearly.
He is also survived by his lifelong best friends Damon, Tyler and Miguel and second mother, Mary.
Skyler was a pure hearted, old soul who had the ability to fully enjoy every experience that came his way. He lived by the motto that it was the people he was with that mattered, and spending time with those people that counts, no matter the activity. He experienced many great adventures; he traveled; he met his celebrities; he made many new friends and connections. He brought great joy to the simple things.
Skyler will be missed by many people, his family friends and everyone who had the opportunity to meet him and know him. His unique health challenges throughout his life helped shape him into a unique expression of God's presence. He showed us all that no limitation or challenge was bigger than the human spirit. Always kind, thoughtful and supportive of others. His spirit and light will live on within all of us who follow his commitment to live and be his best at all time.
Thank You Skyler – we miss you, and will always love you!
A private celebration of Skyler's life will take place at a later date, yet to be determined
In lieu of flowers, we ask that guests donate in Skyler's name to the Make-a-Wish Foundation, that gifted him his treasured Wish in 2011.