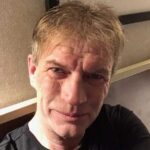 It is with great sadness the family of William Greg McKean announces his passing on Tuesday, October 24, 2023
He was born on October 3, 1961 in Lethbridge, Alberta. First beloved son of William (Bill) and his wife Wanda Mckean.
He is survived by his partner Pris Toman. His daugher Kaley McKean and granddaugher Avarie. His sisters Beverly Richings, Bonnie Roesler (Fred), Cheryl Fisher (John), his brother Darren McKean, and many nieces and nephews.
Predeceased by his parents and his daughter Alix McKean.
He will be dearly missed by his large extended family and many friends.
A Celebration of life well be held on Nov 4, 2023 at Capilano Community Hall in Edmonton, Alberta at 2:00pm.